January 10, 2006
cat mutation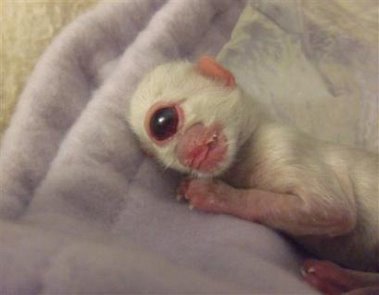 ARRRRRGHHH!!! MY EYES!!!!!
Or, ONE EYE, in this case. That's a picture of the new and improved fucked-up feline, coming soon to your neighborhood, and ideal for true cat-lovers. The single eye in the front matches the one in the back they like to show you when they walk. When these babies grow up, cats will look just as disgusting coming as they do going.
I shamelessly stole the picture from this guy, who says it all in the motto at the top of his blog: "small brush shouldn't fuck with big timber"
You've gotta like that.