July 31, 2006
I know I promised I would post some pictures but they are so large that I can't seem to upload them. Livey sent them to me and I suppose she took them when she visited Savannah. Thanks again for all of those, Livey, even though it did take me 2 hours to download them from the e-mail with my slow dial-up!
I received my DVD of dad's interview in the mail today. WOW! Elisson did an excellent job of putting the interview and a wonderful slideshow together. Stacey boohooed though the whole thing. Thank you so much! That will be something I treasure forever. Dad was blessed with some great friends.
Wichie Dude wrote a nice post. I'm still finding new posts from bloggers I had no idea even existed that thought a lot of my dad.
I can't reply to any e-mails and I get so many, so e-mails can be sent to ~ savanahsam at aol dot com ~ (everyone tells me to type e-mails addresses out like this to avoid spam)
July 22, 2006
Quinton
I've had lots of people ask me about Quinton. Unfortunately the last I heard or saw of Quinton was at the funeral where he was visibly upset. There is really no relationship between us. I wish I had more to say on that subject.
~Sam
Can someone help me?
I would like to have dad's interview burned onto a cd but I don't know how to do that.
Anyone know how?? I just watched it for the first time at Ellison's! Wow!
~Sam
I'm not sure how many people still check in here but I'm going to post anyway.
To everyone that has sent me e-mails:
Yahoo will not let me reply to any but I have read each and every one of them. It still amazes me how much people thought of my dad. I miss him so much.
I have some good photos of dad I'm going to post within the next couple of days.
I'm also planning to start blogging again. I'll post a link when I get it set up.
Thank you Jim so much! You know what for.
Have a good weekend everybody.

July 08, 2006
Gut Rumbles
Gut Rumbles will remain up but I'm not sure whether or not to blog here myself or just leave it be. Gut Rumbles will never be the same without dad's daily rants, but I hate to see it just sit at that last post forever. Any suggestions? Those who have the blog keys are welcome to post anytime.
Stacey and I made it back home Thursday with a truck load of old photos, flowers and a few Georgia Bulldogs shirts. I took the Texas longhorn off the back windshield of my truck and now proudly display a 10" Georgia Bulldog. Dad would be proud!
I have more photos that I will post someday. If my scanner worked I would post some of the old ones of dad when he was a kid. I have one of mommie when she was around 30. I'm wanting to have it enlarged and framed for my living room. I'd love to be able to post that one.
Anyway, and suggestions for the blog are welcome and I hope everyone is having a decent weekend.
~Sam
Savannahsam05 [at] yahoo [dot] com
July 04, 2006
Photos
The following are photos from the party and one of me and mommie. Hope you all enjoy these. I have lots more but only a little time. Thanks again to all of you who came. I wanted to put a link up to all of you but we're still in the process of cleaning the crackerbox so I'll post more when I return home to Texas.
~Sam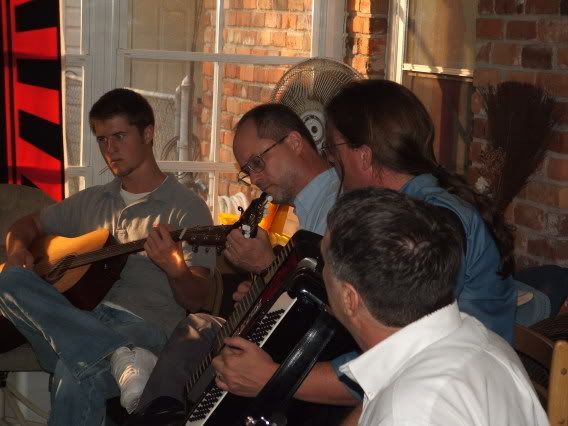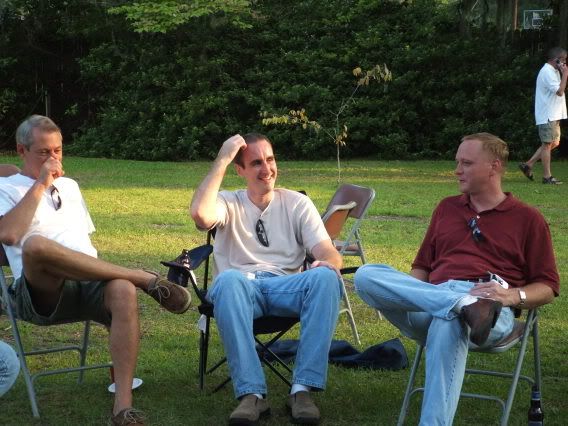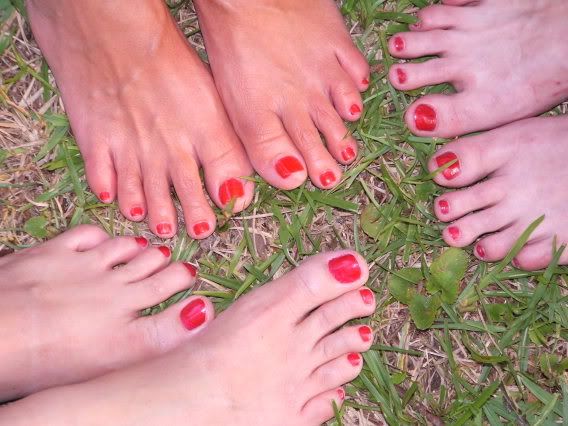 Let me clarify... These elegant, painted toes just happen to belong to Key, Livey and the lovely miss Georgia!
July 01, 2006
Friends...
I just want to say thank you to all those who came to the service and after party for my dad AND for all the kind e-mails and comments we have received. For the last few years, blogging was his LIFE.
I met some WONDERFUL people Thursday. I wish I had attended a blogmeet while my dad was still alive. I know now why my dad thought so much of these awesome people.
Every time Stacey and I would come to visit, he would go on and on about meetings and phone conversations with his blogfriends.
I have been going through some of his things and came across 2 large bags of mail he received from people all over the world while he was at Willingway. He really was a celebrity in his own way.
He was so loved by so many.
I will be posting photos in a few days of the after party and one of dad's box for those of you who didn't get the chance to attend.
Thanks again for all the support and condolences.
~Sam