June 26, 2009
Three years already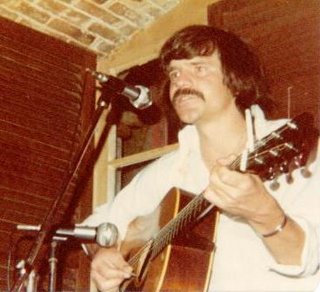 Three years already…
Three fast years, but so much has happened. Can't help but to think that Rob would have had plenty to say, especially about the current political climate in the U.S.
I can see his posts now! *lol*
He'd be simultaneously mortified and energized at the changes that have occurred, and with his metaphorical sleeves rolled up, he'd be in the thick of things, fully engaged in a grand 'ol Donnybrook, railing at politicians and apathetic citizens alike.
Three years gone, yetstill missed, and still touching people across the world with his words.
I can't help but to imagine Rob's spirit still visiting River Street on occasion.
I see him walking slowly down River Street, perhaps during that magical time just after a late summer thunderstorm, when the air has cooled enough to offer joyous and welcome relief from the damp, hot blast furnace that can be a typical summer's day in Savannah.
I can imagine him passing the open doors of the bars in that bittersweet hour just before last call, catching snatches of guitar chords and fragments of heartfelt, but wearily sung "one last time" lyrics of well loved songs.
Stopping just outside of a bar with its doors open to the cooling breeze,I can see him pausing to listen as music drifts down from a second story outside deck:
What's that? Gordon Lightfoot???
*he smiles*
"The minstrel of the dawn is here
To make you laugh and bend your ear
Up the steps you'll hear him climb
All full of thoughts, all full of rhymes
Listen to the pictures flow
Across the room into your mind they go…"
*His smile deepens as he listens to the song with a seasoned, gently critical musicians ear*
Passable good performance, green but inspired …….the voice is good, the guitar playing's a little off key, but heartfelt none the same...
*His smile broadens a little*
Just like me when I started out
"A minstrel of the dawn is near
Just like a step n fetchit here
He's like an old time troubadour
Just wanting life and nothing more
Look into his shining eyes
And if you see a ghost don't be surprised…"
Here maybe, as the song ends, he turns and crosses the worn pavers and cobblestones of River Street to the River's edge, gazing first upstream at the brightly illuminated span of the bridge over to Hutchinson Island, then slowly turning to look downriver and eastward towards Tybee. He watches for a few minutes as the recently departed billowing storm clouds, lit from within by flashes of lightning, race off towards the ocean.
With a sad smile, memories roll over one another...
Memories of family, friends, Old Savannah and the simple pleasure of life in the Low Country. Memories of fresh shrimp, oysters so good that you could taste the ocean, the warm, pungent smell of the tidal marshes,and the satisfying joy of a full basket of blue crab caught from those very marshes on a golden day spent with the daughter he loved. Memories of a life well and hard lived, albeit too short.
Looking down, he sees that the tide is going out and carrying the river's burden back out to the wide ocean.
The current is fast, and the lights begin to dim now as the bars begin to close, and the last of the revelers begin their noisy exodus up the oh-so-steep and painful steps to the parking lots.
So much of Rob's spirit still echo's in these images and resonates in the words and images he left. His writings here show only one side of a deeply complex, enigmatic man, yet his writing reflects so much of the best of his spirit and heart, even through all the pain and hardship.
Three long years…still missed, still read, still touching lives.
"The minstrel of the dawn is gone
I hope he'll call before too long
And if you meet him you must be
The victim of his minstrelsy
He'll sing for you a song
The minstrel of the dawn"