May 23, 2007
May 23
Originally published May 19, 2005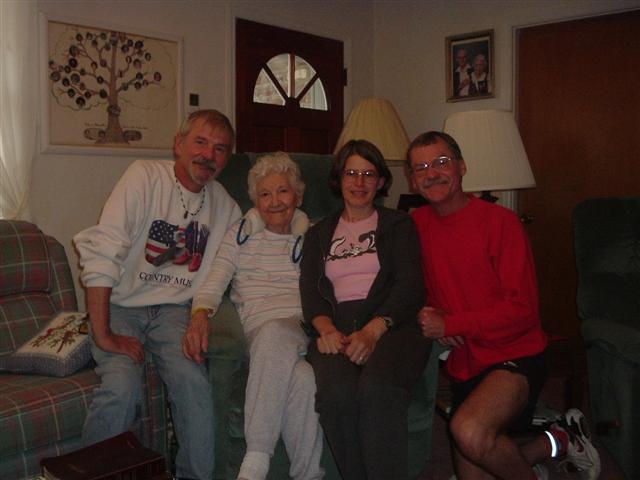 Next Monday will be my grandmother's 94th birthday. It's also my brother's 51st birthday. I have a couple of cousins that I don't really know well who were born on that day, too. I think it's strange how that runs in my family.
Subtract nine months from May 23 and you can see where people in my family either became very horny or very prolific. That can't be total coincidence.
I have no idea what to get my grandmother for her birthday. I'll probably just buy a card and get her some scratch-off lottery tickets. Even though her vision is fading fast now, she still likes those scratch-off tickets. That's amusing to me. In her younger days, Mommie would scald your ass for gambling on ANYTHING. She didn't even believe in playing marbles for "keeps." Those lottery tickets somehow are different.
I am very fortunate to have a grandmother who has lived so long and still kept her wherewithall about her. She remains one of the wisest wimmen I know. She quit school in the eighth grade, she's never had a driver's license in her life, and she once cheated me at cards and laughed when I didn't catch her. (We weren't playing for money--- that made cheating okay, because we weren't GAMBLING.) She is one hell of a woman.
She still lives in her own home, by herself, but the aunts and uncles hang around to make sure she doesn't need any help. She does just fine. She still works the morning crossword puzzle in the paper every day, even though she needs a magnifying glass to do it now. She never forgets a birthday, even though she has children, grandchildren, great-grandchildren, great-great grandchildren and great-GREAT-GREAT grandchildren.
She still calls me #1, because I was her first grandchild. And she'll always be #1 to me.
[Folks, today is Mommie and Dave's birthday(s). Feel free to leave either, or both, of them a comment. They will be passed on.]