January 12, 2006
i think i've got it!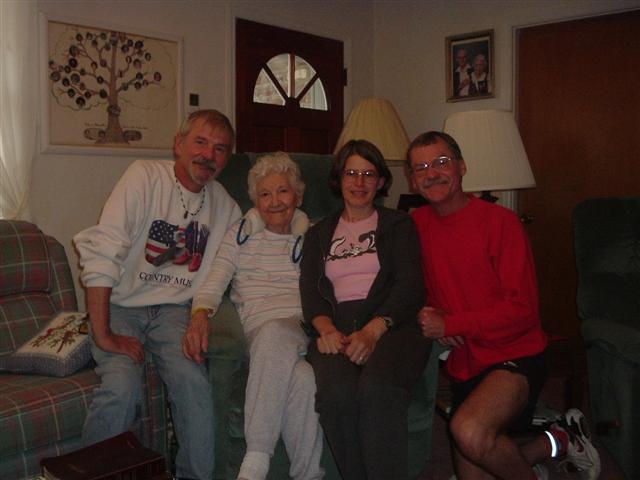 Here is a picture of (from left to right) me, my 94 year-old grandmother, my sister-in-law and my brother. I took one of those monster 460 KB pictures and made this one come in at 42.1 KB. HA! I'm not as colossal an idiot as I thought I was.
I used the free MS "Image Resizer" and it worked like a charm. At least I think it did. Don't I have a handsome family? Ain't Mommie pretty?
Over my shoulder in the left side of the picture is a Family Tree, showing some of Mommie's progeny, not including a few great-great grandchildren. I believe there's one great-great-GREAT grandchild, too, although I may be mistaken about that. I'll have to ask Mommie the next time I see her.
She'll know.
(I appreciate everyone who sent me information on how to do this . I chose to follow Hugh's advice, because it was simple enough for me to understand. Thanks, Hugh.)